SBA Financial Pty Ltd has a long and proud history, providing advice for clients for over 40 years. The firm was founded by Senior Adviser and Director Shane Bond, who has been advising since 1981.
Over his journey, Shane has not only provided sound financial advice for clients, but his extensive experience working with Accountants and Solicitors over the years has enabled him to be able to cover a wide range of financial services.
Something that he uses today to make a real difference is offering 'value added holistic advice.'
Today, SBA's partners and team continues to work with individuals, families and businesses to provide enhanced advice, improving their financial position and grow their wealth.
One of SBA's strengths is not solely based on experience, but also that we continue to evolve, adapt and challenge ourselves in the ever changing financial world to ensure we are providing the best advice and service for our clients.
No matter the situation, i.e. starting a family, running a small or large business, receiving an inheritance or having an estate planning issue, life is constantly changing, and SBA can be there every step of the way to assist you through all stages of life.
In order to help the people you care about achieve their financial goals, we provide a complimentary second-opinion service. We're pleased to offer your friends, family members and associates the same expertise and guidance that you have come to expect as a valued client of SBA.
We approach each new engagement with a consultative process. This allows us to have an open dialogue in which we learn about each client's values, goals and objectives, and work collaboratively to tailor a plan to achieve them.
We offer a second-opinion service to friends, family members and associates. Please contact us for more information.
Working With A Team That Redefines Wealth Management
Ask ten investors to define wealth management. Actually, ask ten 'Wealth Managers' to do so. You will almost certainly get ten different answers, with most heavily focused on investing. As a client of SBA Financial, however, you benefit from a cutting-edge team that has a clear and comprehensive vision of wealth management.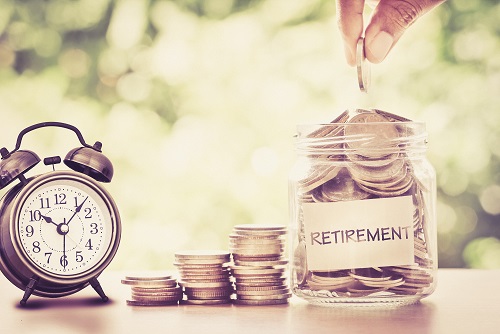 Our Investment Philosophy is a disciplined approach, which takes your emotions away from making investment decisions. We believe markets work. Broad Diversification and Asset Allocation is the key to long-term investing.
A structured approach to rebalancing back to your Risk Profile is imperative.
A copy of SBA's Investment Philosophy is available to our Wealth Management clients.
CONTACT US
All SBA Financial Advisers undertake regular and extensive training in all aspects of the Financial Planning profession. They all have a comprehensive understanding of financial markets, investment strategies, investment products, superannuation and the implication of tax and Centrelink regulations and are backed by strong regulatory governance.
On the 16th January, 2004, SBA Financial obtained its Australian Financial Services Licence (AFSL number 238060).
Australian Financial Complaints Authority
SBA Financial is a member of the Australian Financial Complaints Authority (AFCA) – Membership Number 11437).
Being a Member requires SBA Financial to be committed to the objectives of AFCA. AFCA provides an independent and prompt resolution of disputes in accordance with:- relevant legal requirements, the MFAA Code of Practice and other recognized Codes of Practice, good practice in the Credit Industry, fairness in all circumstances.
https://www.afca.org.au/
Financial Planning Association Of Australia
SBA is a member of the Financial Planning Association of Australia, and has achieved the highest certification available worldwide – Certified Financial Planner, recognised as the best of the best in financial planning.

Shane Bond Dip FMBM Credit Rep number 369316 of SBA Loans Pty Ltd is an authorised credit representative of FINSURE and a member of Finance Brokers Association of Australia FBAA.

Are you planning any of the following? We can help.
Planning/transitioning into retirement
Considering charitable planning and giving
Helping children and/or grandchildren save, spend and give
Caring for ageing parents
Selling a business
Financial considerations during terminal illness
Receipt of an inheritance
Tax planning
Transferring wealth to the next generation and leaving a lasting legacy
Caring for children with special needs
Financial considerations during a divorce
Financial considerations after the loss of a spouse
Protecting your wealth
Starting a new business
Refinancing/purchasing a property
Shane has been working the Financial Planning industry for over 40 years. During his tenure, he achieved CFP status (Certified Financial Planner) and holds a Diploma in Financial Planning, a Diploma of Mortgages and has a Self Managed Super Fund accreditation.
More recently, Shane successfully completed the CEG Financial Planning course in Santa Monica (USA) to assist High Net Worth clients to achieve their ongoing objectives.
Shane's long- term experience has allowed him to advise across all areas from businesses, to small traders and retirees over the years.
In his new role as mentor and consultant, Shane now passes his own expertise on to the team which is shared with our ever growing client base.
Stuart has been a Financial Adviser for over a decade, working at various Financial Planning firms across Melbourne as well as operating his own business.
With the ever evolving financial planning industry, Stuart made the decision to merge his business with SBA to provide a more thorough and comprehensive service to clients.
Stuart is extremely passionate about Financial Planning and has excellent rapport with his clients.
Stuart is a Certified Financial Planner with a Bachelor of Business (FP) degree, Diploma of Financial Planning and a specialist Self Managed Super Funds qualification with Kaplan Education.
Holding a Business Degree and Graduate Diploma of Financial Planning and just like the founder of SBA/father Shane, Stef has a keen interest and thorough understanding of the Financial Services Industry.
Stef previously spent 11 years at Colonial First State working in Business Development, with her last role as a Business Development Manager (VIC/TAS) specialising in Retirement.
Stef is excited to be back with the family business and looks forward to continuing on Shane's legacy of servicing SBA clients with the utmost professionalism.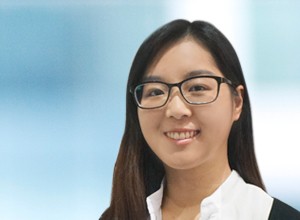 In 2015, Crystal was warmly welcomed to the team at SBA Financial. Crystal provides exceptional client service to meet and exceed their needs, specializing in Centrelink support for our client base.
After moving to Australia in 2010, Crystal Tsang has a Masters in Accounting at Macquarie University, Sydney.
Crystal speaks fluent Mandarin & Cantonese and enjoys swimming and shopping in her spare time.
"Just like I pay a personal trainer to keep me fit, I've been very happy to have Shane by my side, giving me the right advice on my financial health."

- L. Podesta, VIC
"Thanks to Shane and crew we are now able to sit back and know that our financial position has improved over the years, and we are enjoying a secure lifestyle in our 'senior years'."

- J & K McLean, VIC
"In our experience, it is rare to find that combination of effective communication skills, enthusiasm and expert financial expertise in one person and company! We thank-you for your invaluable service and advice."

D & G Bellamy, NZ
Contact Us
Address: 129 Buckley St ESSENDON VIC 3040
Telephone: +61 3 9331 1572 | Facsimile: +61 3 9337 7323